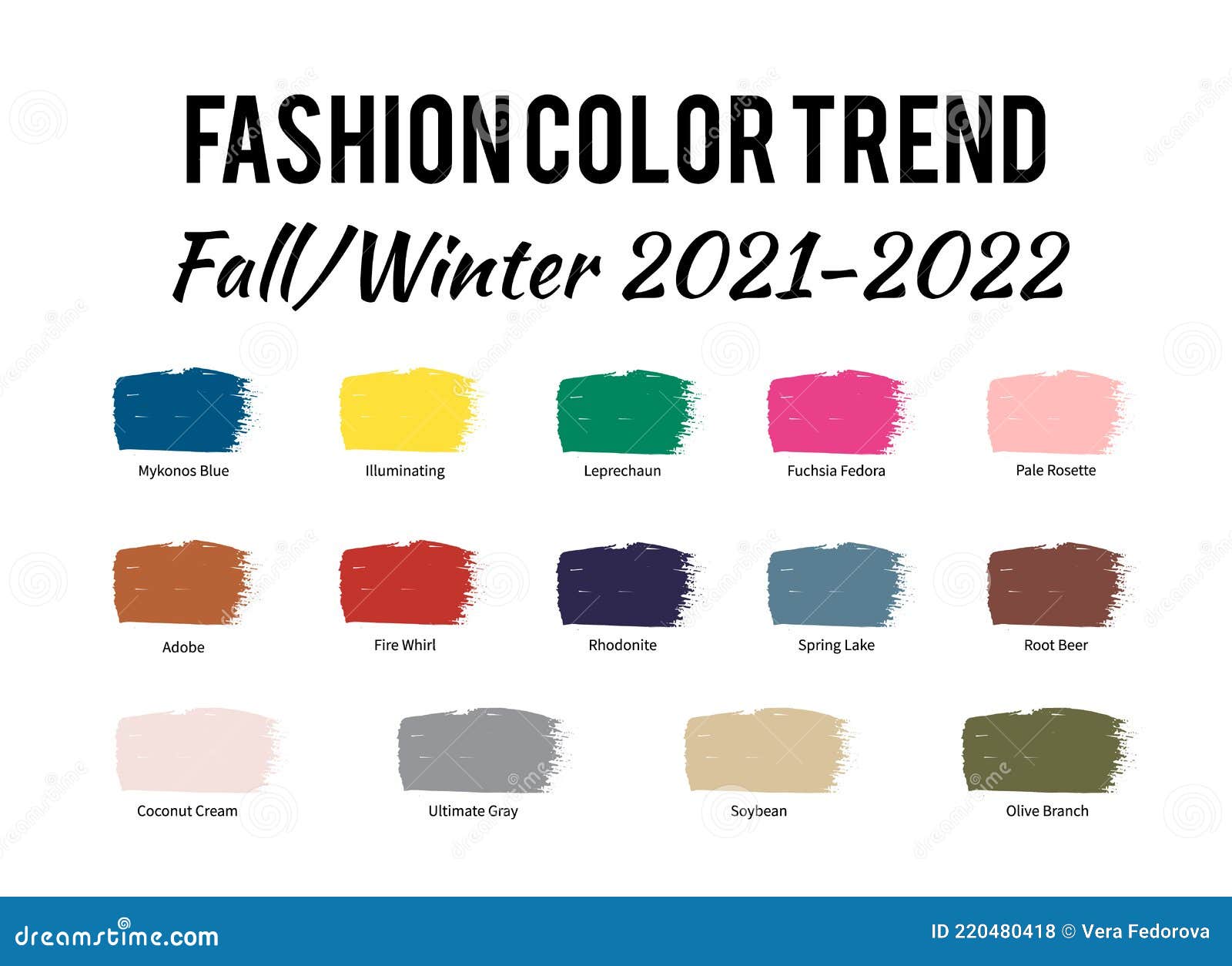 This season's trends reflect a move towards more grown-up, less show-off clothes, with minimalist cuts, classic shades of camel and forever coats like the aviator jacket.
It also heralds a new era of heritage handbags and wedge-heel boots; trouser trends which give skirts and dresses a run for their money, and sheepskin and shearling used in a myriad of ways.
Fall Winter 2021/2022 Fashion Trends
From classic coats and statement jackets, velvet dresses, animal prints, kitten heels, midi-length skirts and evening trousers, Fall 2021 sees a move towards timeless pieces that can be easily integrated into an existing wardrobe:
A is for Amelia Earhart-inspired aviator jackets. Fashion is having an aeronautical moment with pre-1950's-style flying jackets made from leather and shearling. Oversized collars bring the aviator jacket up- to-date; along with a trend for wearing it with everything, including delicate feminine dresses.
B is for bags, from timeless structured frames updated around famous classic styles (dubbed heritage bags) to portfolio envelope clutches and sheepskin satchels to leopard print. The key this season is understated, with less bling and discreet logos.
C is for camel, the easiest trend to embrace. Whether you are 16 or 60, grab a chic camel coat, some silhouette slimming tailored pants, a classic shift or a pared-down bag. This is Fall 2021's most sophisticated shade.
D is for dresses in romantic lace, tactile velvet and minimalist cuts.
E is for equestrian boots which galloped onto the runways with studs, tassles and buckles with bling. These boots are made for walking and not just riding!
F is for fur, authentic, faux, fuzzy, shaggy, and everything in-between. From Yeti-like coats, capes and gilets to shaggy boots and fur-embellished clutches.
G is for gloves: ladylike elbow-length that channel the inner glamorpuss. Add a three-quarter sleeve coat for good measure. Team longer-length gloves with a clutch bag for an on-trend pairing. For added bling go for a bejeweled pair.
H is for hats, from jaunty trilbys to turban and aviator and military-peaked caps. Make a statement in a 30's-style cloche or keep cozy in a fur trapper hat.
I is for Intarsia-patterned knits, in Alpine and Hebridean prints. These ski-bunny jumpers teamed with shaggy boots offer a 1970s retro look. The cable knit sweater is also having a fashion moment of its own.
J is for jackets, make a statement with fitted hero jackets of luxurious brocade and velvet, or go for an androgynous look with a mannish tux.
K is for kitten heels, this season's sleek antidote for sore feet. These petite heels are both feminine and elegant and give stilettos a run for their money. Kilts also make a comeback as a surprise micro-trend.
L is for leopard print, the print du jour; and lots of animal motif fabrics and jewelry.
M is for for midi and maxi hemlines which are very much in vogue. Choose from calf-length to floor sweeping dresses and skirts in tweed, jersey and silk. Coats go longer length too, especially in Military styles.
N is for nostalgia, with designers drawing inspirations from silhouettes of the '50s and '60s to the'70s glamor of fluid tailored trousers, cable-knit sweaters and ponchos and capes.
O is for over-the-knee, knee-high and ankle socks — big news this season in chunky cable knits and fine neutrals. However, women beware; those with chunky thighs or ankles should give this trend a wide-berth.
P is for practical parka coats. A trip down memory lane with the Mod fashion culture (originating in London) of the late 1950s to mid 1960s. This utilitarian off-duty coat has survived the test of time and is given a modern-twist with the season's fur and shearling.
Q is for quirky pairings such as aviator jackets with cocktail gowns and ankle socks worn under heels.
R is for red, the color of seduction ans symbolic of the Christmas party season. One of the few strong colors in Pantone's Fall 2021's top color palette, lipstick red is represented in everything from head-to-toe scarlet to accented accessories like scarves and satchels which liven up an outfit instantly.
S is for sheepskin and nobbly shearling (faux or otherwise), the key fabric of the season, in coats, capes, gilets, boots and bags.
T is for trousers, from soft leather to peg-leg to leg-lengthening. Pants make a comeback in feminine flattering cuts and fluid evening trousers that compete with skirts and dresses in the party outift stakes.
U is for underwear as outerwear. Stockings and tights become a statement piece rather than just an accessory. Patterned hosiery provides a fashion feature all its own whilst hold-ups and stockings are deliberately exposed. However, this celebrity inspired trend (Cheryl Cole, Sienna Miller,Pixie Lot) walks a fine line between fashion faux pas and trendy.
V is for velvet, not only for eveningwear but for daywear too in rich colors and minimalist cuts. Traditionally a fabric of the festive season, Fall Winter 2021 sees a velvet revival, in everything from dresses to pants, which should entice even the most velvet-phobic of fashionistas.
W is for wedge heels. Find them on this season's hottest boots, shoes and even wellingtons, which give a very up-to-the-minute look.
X is for x-rated corset-style dresses for curvy girls, inspired by Louis Vuitton.
Y is for Yeti-like boots, fur jackets and gilets. Cozy up in shaggy furs for a very Artic feel. Chanel's Yeti boots with an icy heel are the coolest yet!
Z is for (fewer) zero-sized straight-up-and-down models as curvy girls rocked the runways of Marc Jacobs, Muicca Prada, Vivienne Westwood and Louis Vuitton. Womanly curves are back in fashion with the new trend in clothing that embraces a more voluptuous '50s silhouette.
Fall 2021 finally sees an era of clothing that real women (not only runway models) can actually wear. With longer-length hemlines and a return to classic 1950s silhouettes key trends embrace an air of femininity with classic cuts, fabrics and shades in statement pieces that are not simply one-season wonders.
/Fashion Cents: Tricks for Finding Your Thrift Store Style/
During these tough financial times, thrift stores make a lot of economic sense. Happily, we can fulfill our need for fashion and "new" clothes without hurting our budgetary constraints or increasing that dreaded credit card debt. And, economic concerns aside, where else can you mix and match fashion styles and discover such unique selections that speak to your own distinctive style?
If you are new to the sport of thrift store shopping or just want to up your game regarding designer finds, here are a few tips to help your dollar stretch even further.
Tricks for Successful Thrift Store Shopping
Dress comfortably and carry a purse that allows for hands-free browsing
If designer labels are your goal, frequent thrift stores in and surrounding more upscale neighborhoods
Try on your finds before you buy. Sizes vary by designer, country of origin and manufacturing date
For women, don't neglect the men's section. A vintage Evan Picone jacket may be hiding within the Polyester vests and sports jerseys. (Does it matter as long as it fits?)
As if the prices weren't great enough, some stores offer sales and special discount days. Be prepared for battling it out in the aisles, but the extra savings make it worth the long checkout lines
New items come in weekly, so remember to check back periodically for different inventory
Be patient and understand that the perfect find may take time to unearth
Troubleshooting Your Shopping Experience
Thrift store shopping is not just a simple matter of grab and run to the checkout. Unlike department store purchases, you should stop and consciously examine the item. Finding out that your garment is un-wearable once you get home clearly cancels out your great bargain.
Inspect zippers, buttons and seams. If it's an item you truly covet and can fix the problem yourself, then go for it; otherwise, leave it on the rack
Check for stains that may not be obvious at first glance, particularly on the front and under the arms
Don't forget those post-purchase expenses, such as dry cleaning and/or any required alterations
Shopping for a Good Cause
Often times, an excellent side effect of your thrift store visit is that you are helping give funds to a variety of good works. Besides the well-known charitable efforts of Goodwill and the Salvation Army, there are many more stores that help support other cash-strapped causes, often times benefiting your local community.
If your focus is environmental concerns, thrift store shopping is a productive way to recycle someone else's castoffs. (Don't forget to donate your own unwanted items.)
Also, every secondhand fashionista can feel philanthropic giving that Armani or vintage Pucci discard a new and appreciative home.