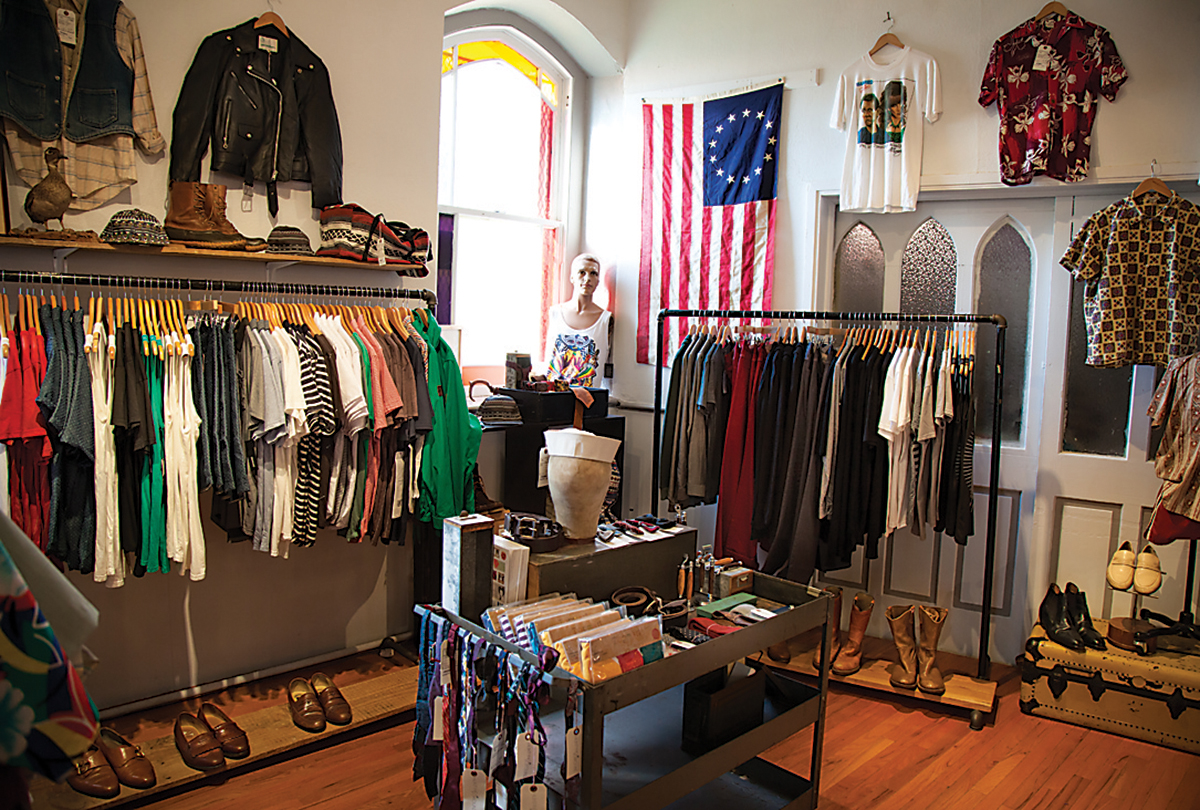 Most towns and cities across North America have at least one thrift shop or charity store. Buying the thrift shop way offers shoppers a great selection of gently used designer clothing as well as classic vintage styles.
It's possible to find a dress by a well-known designer for a small fraction of the original price. And it's a fun way to complete one's summer or winter wardrobe. The key is in knowing how to shop at thrift stores and consignment stores and what to look for.
Vintage Clothing at Thrift Shops
Vintage clothing collectors love thrift shops for the hunt itself. Most thrift shops have a great selection of vintage clothing, and some shops have special racks designated for vintage clothing. Buyers may have to pour through hanger after hanger of stiff polyester dresses and pants before finding a treasure, but it's worth the forage.
If interested in vintage only, don't rely on the ladies who rack the items. Buyers often find great vintage items in the other clothing racks. The best places to look are the sections designated to evening wear. Often a vintage 50s wedding dress or 40s beaded gown will turn up. Another place to search is the lingerie section for 30s bias-cut nightgowns.
Classic and Designer Thrift Shop Fashions
While thrift shop managers are beginning to understand the real value of some labels, it's still possible to find items at more traditional thrift shop prices.
Shoppers may find a Christian Dior dress for less than $20, a leather hobo or slouch bag for $5, or a slinky little black dress for under $10. The fun is in the hunt. Foraging for great used clothing is a modern day phenomenon. Not for the faint of heart and not just for those with less funds. It's a hip way to shop.
Condition Check List
Buying a piece of used designer clothing just because it's cheap may not be the best use of a limited clothing budget.
Smell the piece. Some perfumes are difficult to remove.
If it's wool, check for moth holes.
Check the underarms for stains.
Check the collar for deep neck stains and wear.
Check all the seams for pulling or stitch separation.
Ensure the zipper works.
Ensure all the buttons and fasteners are in place.
Try it on.
Put Together a Complete Ensemble
It's possible to put together a complete ensemble from the finds in one large thrift shop. A pair of to-die-for shoes could set the tone. A skirt may be needed, then a blouse, sweater or jacket. The shopper might even find a purse to match the shoes, a silk scarf, a bangle and a funky necklace – all of it, inexpensive.
The Grand Tour of Thrift and Consignment Stores
Thrift shopping is a fun way to spend a day with girlfriends pouring through racks of clothing. Most cities have numerous thrift shops in close proximity to each other. Do a search on the internet for local stores to organize a grand tour of thrift shops and consignment stores, breaking for brunch or lunch. One never knows what treasures will turn up.