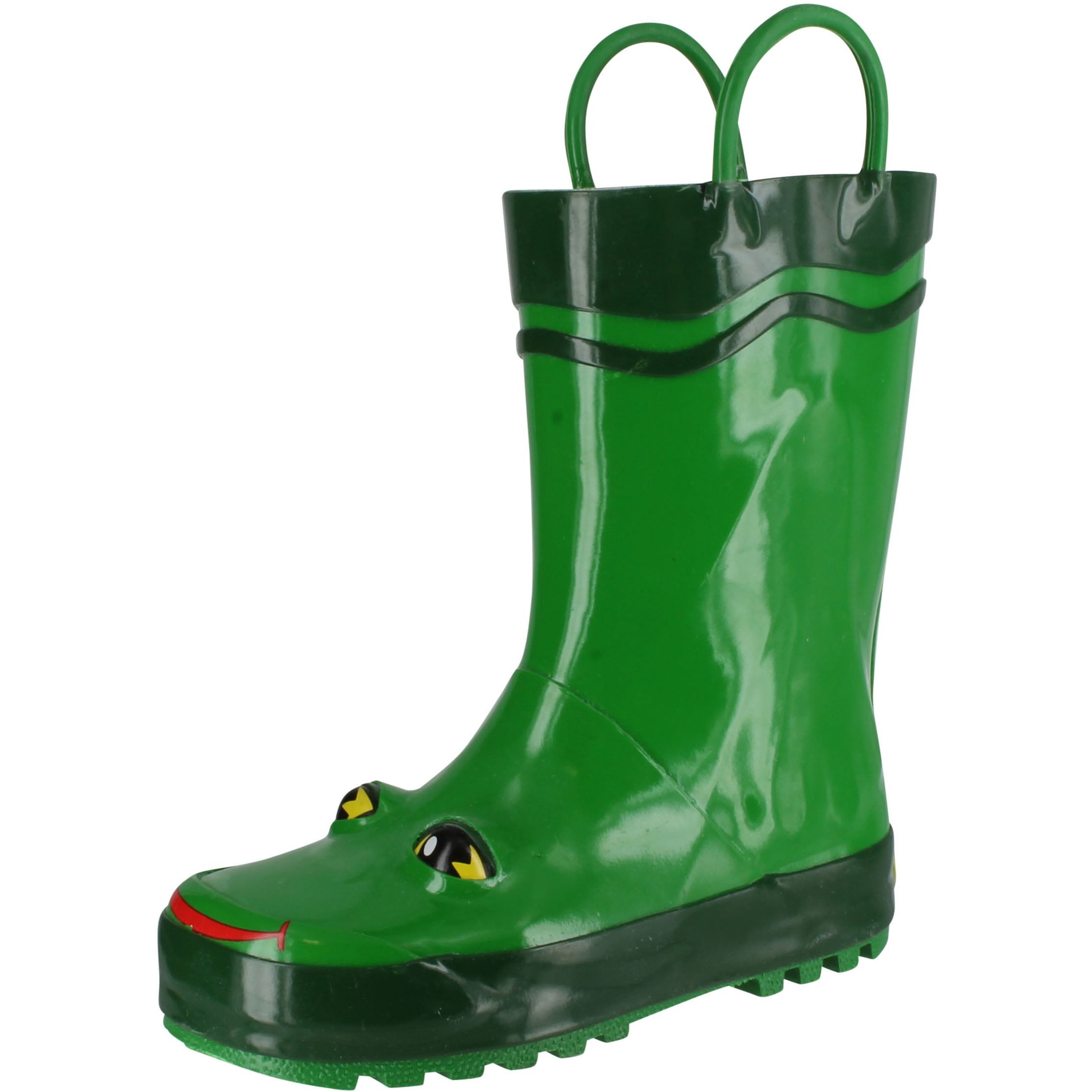 Children become attached to the simplest things and clothing is no different. Almost every adult can recall at least one favorite article of clothing from their childhood. Not to mention that parents know all too well of the argument with a child that wants to wear a Batman Halloween costume to the grocery store.
Here are timeless, cool children's clothing ideas that they'll love and parents won't be too embarrassed by.
Green Frog Rain Boots
When it comes to children's shoes there are a variety of styles, characters, and colors to choose from, but it seems that all children love rain boots. It could be purely because of the excitement of possibly stomping around a huge puddle or it could be because rainboots are also roomy and comfortable. Green frog rainboots of course turn all children into imaginary ribbiting frogs, but are available in a wide range of colors, prints and styles as well.
Red Cowboy Boots
Understanding country music is not a prerequisite; boys and girls alike adore cowboy boots. Red cowboy boots or pink cowgirl boots: it doesn't matter, the colors only make them fancier. Unlike adults, children can sport red cowboy boots with any outfit whether wearing shorts or pajamas, and they'll still be the cutest boots ever.
Cowboy Hats and Sun Hats
Children also love cowboy hats and sun hats, whether to shield their faces from the sun or just to be wearing a big, stylish hat. Another fun type of hat is a fishing hat, and they are available in a variety of styles, colors and even include their favorite licensed characters.
Camo Shorts and Camo Cargo Pants
The appeal of camo shorts and camo cargo pants is probably the interesting design of camouflauge. Plus, they're usually comfortable and a little baggy and at the very least, any child wearing camo will definitely have a leg up in a game of hide and seek outside. Camo shorts and cargo pants are available in standard "Army" greens as well as blues and pinks.
Terry Cloth Robe
Adults know themselves, there's nothing more comfortable than a terry cloth robe after a bath. Children not only love the snuggliness of a hooded robe but are very creative in using the robe as a costume as well. Children's robes can be purchased in larger sizes to last awhile since they're not an article of clothing that has to fit properly. A children's personalized robe is also a fun idea.
Since these are all pieces of clothing for kids that children tend to get attached to, they are always a great buy. They'll be worn over and over again until they fall apart or disappear and the fun that children have wearing them is always worth the money.