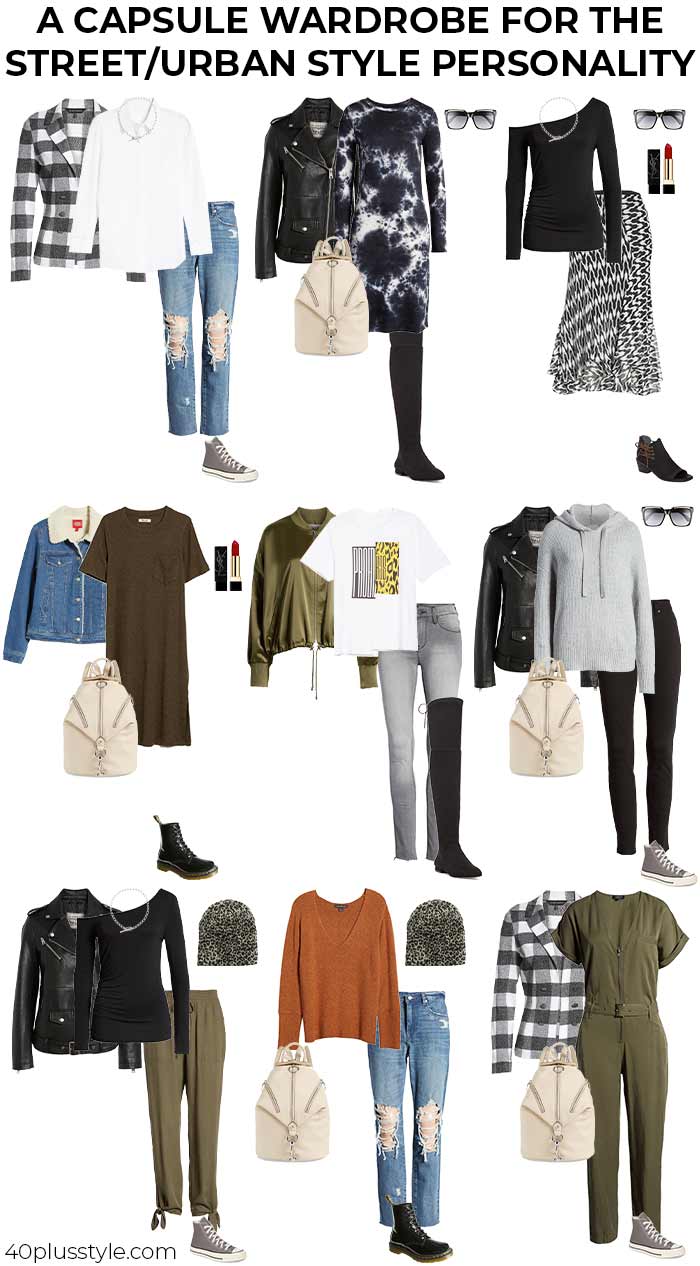 Urban street style can be seen in every corner of the world. With the rise of the internet, traveling be at an all-time high and international social networking sites, there has emerged an urban street style that can be seen from every corner of the world from Tokyo to Moscow to Berlin and all the way to New York City. Although no one's street style is exactly the same and even though street style can differ city to city, most urban street style wardrobes share five basic elements: mixing and matching, second hand shopping, vintage shopping, crafty chic and signature pieces.
Mixing and Matching
Urban street stylers are not afraid of mixing and matching unusual elements. Whether this means mixing and matching patterns, stripes with polka dots or unorthodox color combinations, bold is beautiful. The bolder the combination, the better!
Second Hand Shopping
Second hand shopping can result in great piece findings, including old t-shirts of icons popular during childhood or old styles that are coming back. And the greatest thing about second hand shopping is that items are so inexpensive, there's no guilt in altering them. Cutting slits, dying them or cutting in a new neckline is fun and creates an original t-shirt.
Vintage Pieces
Vintage classics are the great addition to any wardrobe! Whether it's a cocktail dress from the 1950s or an old military jacket, these pieces are for life so street stylers aren't afraid to spend some big bucks. If that can't be afforded, try a vintage handbag or hairpiece. The hand-made quality of these items will ensure lots of wearing potential. If even that is too expensive, go searching in mom or grandmother's closet. Many street stylers site their grandmothers as their style icons.
Crafty Chic
A big part of urban street style is making clothes or altering clothes bought for cheap. Learning how to sew or cut fabrics is simple and instrumental in creating signature style and garments. Many of the looks that are available in stores can be made quite easily with clothes already existing in the closet. One trend for spring / summer 2010 is the slit-side legging. This can be easily accomplished with a pair of old black leggings and fabric sheers.
Signature Pieces
Many urban street wearers like to have a signature piece or look. It can be a statement ring or necklace, or maybe someone from draws inspiration based on where his or her parents come from. It's all about finding the image desired to portray and to tell that story through clothes.
These are five ways to develop a blossoming street style. Ultimately the greatest inspiration for street style comes from personal muses, surroundings and fine arts. Above all, urban street wear has a sense of humor and its wearers do not take themselves too seriously, so have fun with it! The sexiest element of any style is confidence.