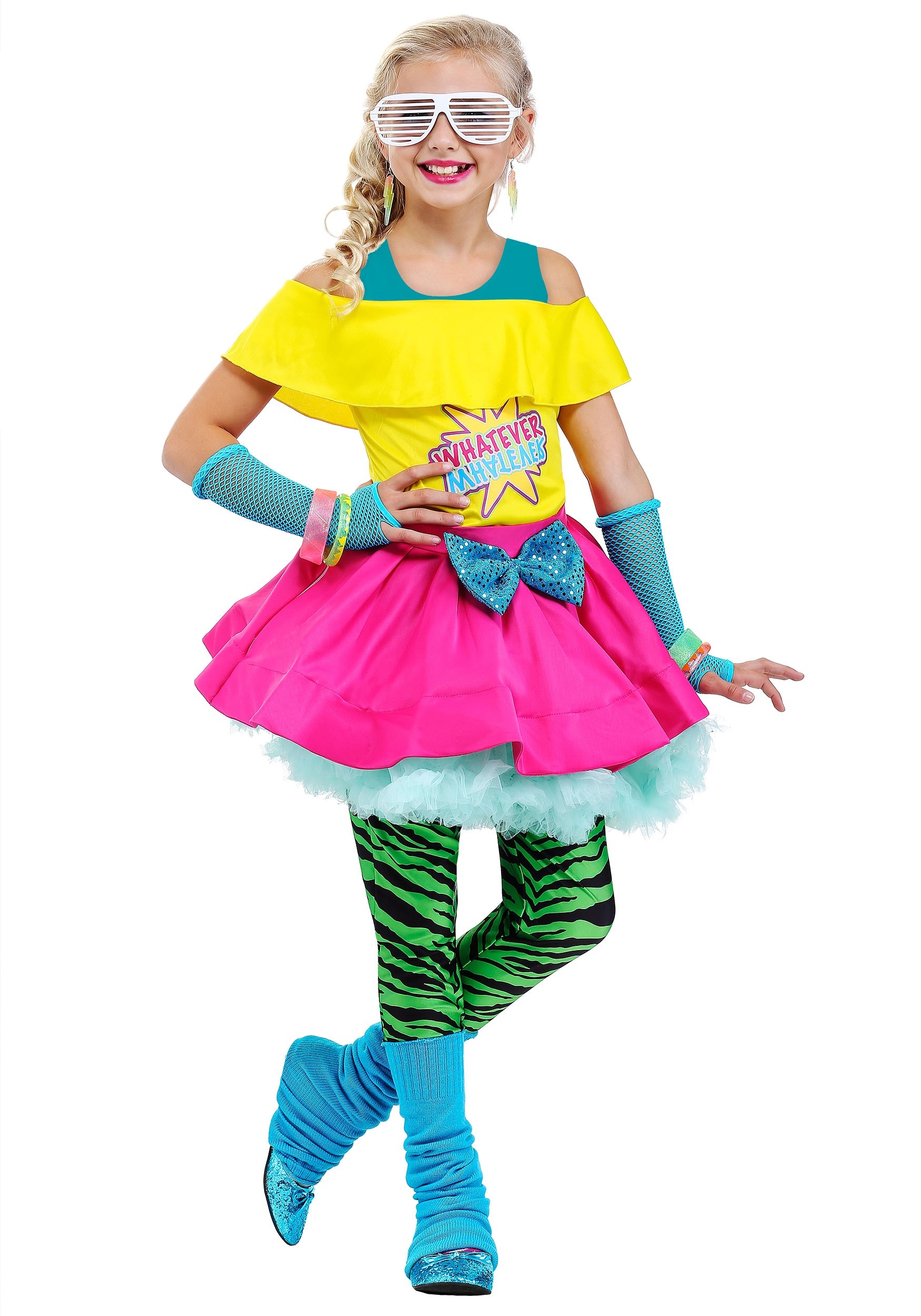 The '80s is a popular dress up theme for Homecoming Week or other special celebration weeks in schools. It is an easy fashion to emulate, which allows students to be creative and resourceful.
Valley Girl Look
Valley Girls were the girls who acted like they were from "The Valley" in California. The phenomenon created a hit song, movie, and new vocabulary. Additionally, it created a new way to dress, which is a popular choice for an '80s dress-up look.
The look can be of any color; however, the brighter the colors the better: hot pink, yellow, lime green. A tiered mini skirt is a good foundation. If one cannot be found, then a denim mini-skirt will do. For the top a black tank top covered with a bright T-shirt will do. The T-shirt can be stretched around the neck or the neck collar can be carefully cut out. The neck hole should be pulled off one shoulder.
The accessories will give this look an authentic feel. Find a bright colored pair of dress socks. If available, sew or hot-glue a piece of lace around the top of the sock. Wear the socks with a pair of white pump shoes. For the hair, tease the bangs so they are full. A large headband with a bow can really give a preppy '80s look.
Madonna Look
When Madonna's "Like a Virgin" song debuted, the Madonna fashion trend was born. To get the basic look requires a extra long black T-shirt and colored leggings. The T-shirt should be the length of a mini dress and the sleeves and neck collar should be cut out. A lace or black tank top can be worn underneath. To finish off the outfit, a large metal belt can be worn.
Madonna was big on costume jewelry during the '80s. A long strand of fake pearls and another necklace with a metal cross would define the costume. Hundreds of black jelly bracelets would also be good accessories. Finally, a painted on black beauty mark near the mouth is a good idea.
'80s Workout
The '80s birthed the workout era. Jane Fonda's Workout was one of the first opportunities that women had to work out at home, using the newly sold VCR. Recording artists like Olivia Newton-John joined the fitness craze with her video "Physical."
To get the workout look the following items are needed:
leotard
exercise leggings
leg warmers
headband
sneakers and socks
shorts
Leg warmers are difficult to find, so one alternative is to find an old sweater and cut off the arms. Wear the arms bunched up near the ankles.
Fashion in the '80s was a bit extreme. Thrift stores carry older clothing styles, so fashion pieces can be purchased for a nominal price. The internet is a wonderful resource to provide visuals of '80s fashion, including hairstyles and makeup, which were essential to the fashion of the '80s.