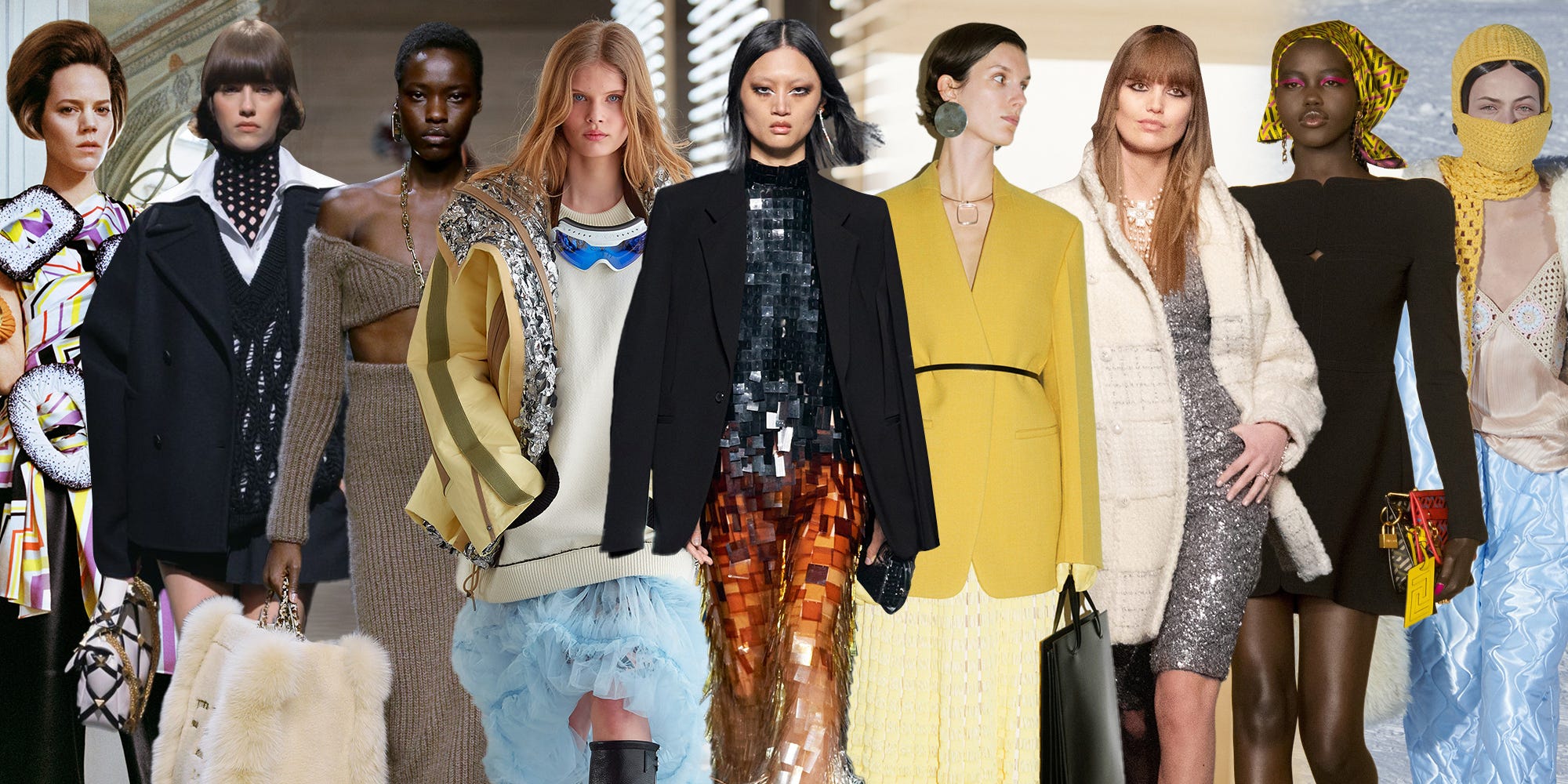 As the Summer 2021 is coming to an end . . . there are new and exciting trends arriving for the FALL 2021 fashion previews. Trade in the Spring/Summer coral setting for hot pink or burnt orange to add ornamination to your wardrobe. The top colour trends seen this upcoming autumn/winter season for 2021 will be: bronze, forest green, plum, midnight blue, silver, grey, greenish yellow, copper specks, royal blue velvet, dark browns and intense reds – "crimson tide." Reinventing yourself or wardrobe details with the vibrancy of colour is a great way to reveal your confidence, metropolitan sense of style or your romantic side. The bronze color is a path to a person's bold and confident side – this may be a good tip to remember on a first date or when going out for a night on the town with friends. One can make a sport of reinvention thru the act of colour.
Best Looks Fall 2021 Fashion Week
The art of living is changing/evolving on a constant basis – as is displayed in the runway shows for the fashion trends of Fall 2021. One of the newest trends seen throughout the major runway shows of New York, Milan, Paris, and Los Angeles is "the clash" This trend puts two quite different patterns together to create an original and optical look: tribal prints, stripes, buffalo plaid, and African style paisley is a great way to wear this trend. Interpretive classics are apparent in the suits shown for the upcoming season.