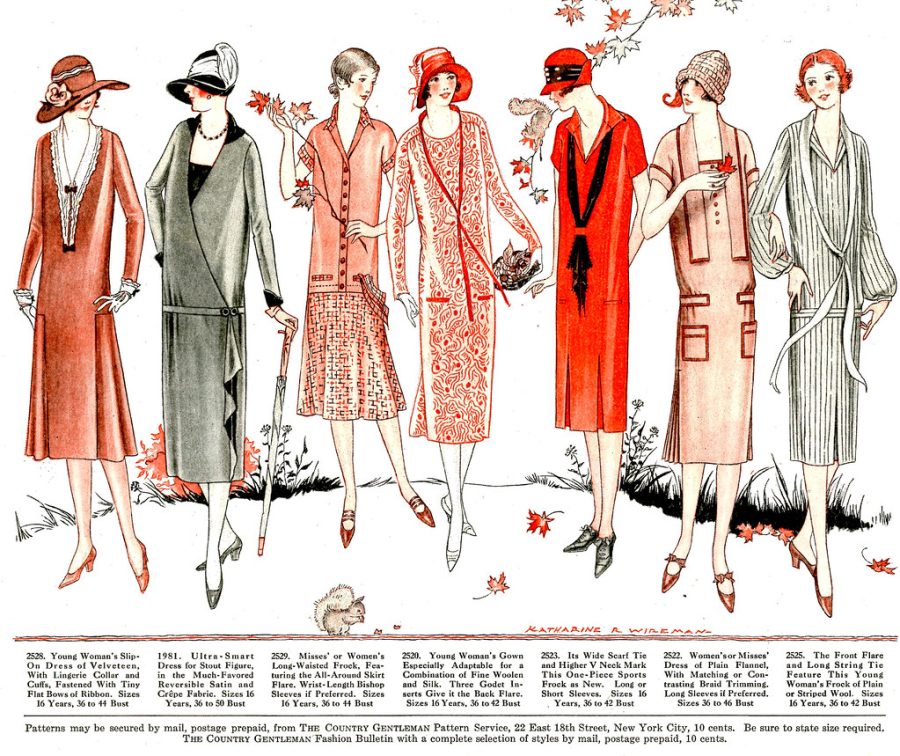 Vintage fashion has become a highly regarded trend in the fashion industry today. Designers and fashionistas alike are taking trends from past decades and incorporating them into modern style. Whether buying something new with a vintage flair or an authentic piece from that era, vintage fashion can offer a creative and individualistic look.
Clothing, shoes and accessories from past eras can be cheaper than buying new, and it is also environmentally friendly to reuse an item. Ideas can come from the style of the rockabilly girls of the 1950s to the funky chicks of the 1980s. Buying vintage helps to express creativity, with classic and timeless pieces that always make a statement.
1940s: Sophistication in Tweed
Defined by World War II, fashion in the 1940s evolved, departing from the money saving days of the Great Depression. In the 1940s, designers used fabric in more quantity for example, the creation of the double-breasted suit. For the 1940s look try, small Hats, tweed, closed toed high-heels with laces or buckles, fur and long hemlines. Look for vivid colors with deep hues, such as maroon.
1950s: Delightful in Dresses
The looks of the 1950s, from Marilyn Monroe to Grace Kelly are generally tremendously feminine and glamorous. Classic swing skirts and pencil skirts are the two main types of dresses used to show off the female body. Heels and gloves are crucial for completing an outfit. Floral and a large range of soft and deep colors are what to look for when trying to get this look.
1960s: Mod in Prints
From supermodel Twiggy to actress Audrey Hepburn, fashion from the 1960s was all about bright colors and short hemlines. For this look, try knee length boots, pop art pieces, large jewelry and trench coats. Bold patterns in vibrant colors such as polka dots and flowers made statements from the runways to the streets.
1980s: Funky in Bright Colors
With Cyndi Lauper and Pat Benatar or even the styles of Micheal Jackson, the 1980s brought trends of leather, leggings, brilliant colors, high top shoes and large jewelry. Try matching larger tops with tight pants. Seek out cute white pumps, cuffed booties, and creative makeup such as vibrant eye shadow. Denim became more popular than ever during the '80s as well, with the denim jacket becoming a staple for any '80s outfit.
Where to Find Vintage
Search "vintage stores" and "location" in a search engine to find a store in the surrounding area
There are several online e-stores which specialize in vintage fashion, such as Neldas Vintage Clothing or Night Owl Vintage
Sites like EBay and Amazon are also great places to find vintage clothing and accessories
Era Outfits are Obtainable for the Modern Day
Vintage style is amazingly obtainable, and with putting the outfit together, one can create a creative and unique look that no one else will have. With classic and timeless pieces that may never go out of style, vintage fashion is a great way to make a trendy statement.